We create captivating concerts.
TAIKODO
TAIKODO is hosting music concerts
mainly in oder to introduce
the works of EMURA Natsuki,composer/pianist.



2017.Dec.25 "Compositions by Emura" Updated

---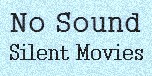 2005.April.11.Updated.
(For Windows Media Player)





2004.Sept. 4. updated.
"I am creating sound in which
two or more men can relax at a weekend."
- EMURA Natsuki
The composer is still considering about next idea...

Essay
Some Ideas by EMURA Natsuki
I.
2005. Sept. 24. updated.
(We will update this essay on the first date of month.)


TAIKODO Web Concert

Aram Khachaturian:Toccata (1932)


Message from TAIKODO




---


CD information
EMURA Natsuki "UN-NUN"

Compositions by EMURA